Erectile dysfunction (ED) and premature ejaculation (PE) are the 2 most common forms of sexual dysfunction affecting men [1]. According to a survey of almost 5,000 men in Asia-Pacific, PE is known to affect 13%-16% of all men while ED affects 5%-8% [2]. Poor sexual function and low libido can have deleterious effects on a man's quality of life and his relationship with his spouse. Yet, male sexual health is something that most Asian men loath discussing even though the attitudes of our society are increasingly westernized.
Although erectile dysfunction is often laughed at for indicating male impotence, studies have shown that it is a tell-tale sign of other underlying health conditions that might warrant our attention [3].  Erectile dysfunction management methods like Viagra or Ciali are well known. However, most people remain uninformed about the treatment of premature ejaculation.
Today, we dive into the root causes of sexual dysfunction and open your treatment options for better male sexual function. You do not need to live with sexual dysfunction. With proper treatment, lifestyle and diet changes, Traditional Chinese Medicine (TCM) can help you regain sexual function and confidence.
*Erectile dysfunction (ED) is the inability to get and/or keep an erection firm enough for sex.
*Premature ejaculation (PE) occurs when a man ejaculates sooner during sexual intercourse than he or his partner would like.
How can Oriental Remedies Group help men who are experiencing sexual dysfunction?
Step 1: An honest and self-directed assessment of sexual function
The simplest and most cost-effective way to assess the severity of sexual dysfunction is through a self-assessment survey. You can use the International Index of Erectile Function (IIEF) survey to evaluate the severity of erectile dysfunction and libido issues. For premature ejaculation, use the Premature Ejaculation Diagnostic Tool (PEDT) survey.
Evaluating Erectile Function
Here are 6 IIEF questions (Qns 1 – 5, 15) from The British Association of Urological Surgeons (BAUS) patient questionnaire. These questions are determining considerations that fall under domain A (Erectile Dysfunction) of the questionnaire.
The British Association of Urological Surgeons (BAUS)
The maximum score for these questions (Qns 1-5, 15) under domain A is 30. A score of 14 and below suggests low erectile function, a score between 15 to 25 suggests moderate erectile function and a score from 26 and above suggests high erectile function.
As the cause of erectile dysfunction can be physical or psychological, you can try taking a nocturnal penile tumescence (NPT) test (erection self-test) to determine if it is psychological or not. Simply cut a 2-cm wide strip of paper that is long enough to go around the penis with a little overlap. The paper can be secured with a piece of 1-inch tape.
Steps to perform an NPT:
Go commando or change into loose-fitting underwear before you go to bed.
Stick half-inch of the tape on one end of the paper, circle the strip of paper around the shaft of the flaccid penis and secure it with the remaining tape.
The strip of paper should be snug enough so that the paper breaks apart if you have an erection.
It is highly recommended to sleep on your back so the strip will not be affected by your movement.
Repeat this test for 3 consecutive nights.
Interpreting Results:
Check to see if the strip is broken when you wake up in the morning. If it is, you could have had an erection in your sleep. This indicates that your penis physically functions properly, indicating that any possible erectile issues are mostly psychological in nature.
Rest assured there are treatments that can help both physical and psychological erectile dysfunction – acupuncture effectively regulates stress and anxiety to improve erection quality in men who suffer from psychogenic erectile dysfunction.
Evaluating Libido
These two IIEF questions (Qns 11,12) from BAUS's patient questionnaire fall under domain C (Sexual Desire) which evaluates your sex drive/libido.
The British Association of Urological Surgeons (BAUS)
The maximum score for Qns 11, 12 is 10. Scoring 6 and below indicates a low libido. If the sex drive or libido is low, we recommend taking a blood test to examine your testosterone and prolactin levels – these are male hormones that affect your libido.
Evaluating Premature Ejaculation
We use the PEDT survey to evaluate premature ejaculation. A score of 8 or lower indicates no premature ejaculation, 9 or 10 indicates probable premature ejaculation, and 11 or higher indicates premature ejaculation.
The British Association of Urological Surgeons (BAUS) 
Step 2: Understand the root cause from a TCM perspective
Traditionally, sexual function and reproductive ability are thought to reside in the Kidneys and those suffering from Kidney deficiency syndrome would experience a loss of sexual function. Today, in this age of overnutrition, new studies have shown that the loss of sexual function due to Kidney deficiency syndrome is gradually becoming less common.

Instead, the loss of sexual function is found to be more closely related to Liver Qi stagnation syndrome, Blood-stasis syndrome and Phlegm-Damp syndrome due to the stresses of modern living, our sedentary lifestyles and the indulgence of processed foods. Here's a quick walk-through of the above-mentioned syndromes and their causes:
i. Liver Qi stagnation syndrome
TCM believes that the Liver is in charge of regulating emotions. Thus, an unhealthy work-life balance and being overly stressed at work causes our emotions to be in a constant state of flux. Over time this wears out the Qi in the Liver meridian causing Liver Qi stagnation syndrome.
As the Liver meridian is directly linked to the penis, Qi stagnation at the Liver will lead to poor erectile functions.
ii. Blood-stasis syndrome
Other than increasing the burden on our digestive system, over-consumption of cold or raw food also causes the body to cool down which hampers the proper flow of Blood according to TCM theory – Blood should flow first in our stomach and subsequently to the rest of our body.
Paired with a sedentary lifestyle, poor Blood flow can develop resulting in Blood-stasis syndrome. In severe instances of Blood-stasis syndrome, sharp pain can be felt near the lower abdomen or the lower back of the body, causing the patient extreme discomfort.
Blood-stasis syndrome causes a decrease in blood flow throughout the body, especially in the smaller blood vessels of the body. Hence, Blood flow in and out of the penis is restricted, resulting in a less than optimal erectile function.
iii. Phlegm-Damp syndrome
These days, the majority of us eat out for the convenience and the ability to taste a variety of food without having to cook up a storm in the kitchen. However, food from restaurants and eateries are usually oilier and heavier in their seasonings as compared to home-cooked food.
The overconsumption of oily, fried and spicy food in our tropical weather is a surefire way (no pun intended) to put pressure on our digestive system. As it takes more resources for our body to digest such food, pathogenic factors like Dampness can build up easily, which eventually leads to Phlegm-Damp syndrome in the TCM perspective.
Phlegm-Damp syndrome where Dampness accumulates in the body, results in a buildup of heat that travels down your body and remains in the lower pelvic region. The buildup of heat at the lower pelvic region overstimulates the sexual organs during intercourse, causing premature ejaculation.
TCM handles male sexual dysfunction by classification of excess or deficiencies (Yin and Yang) in the body. Using this profile as an example, an overweight person presenting with a thick and greasy coat on the tongue and is afraid of heat would be generally classified as a typical person with more excess symptoms. Conversely, a thin person with a thin coating on the tongue and is afraid of the cold would be a typical person with more deficient symptoms. To treat this, TCM relies on Tonifying deficiency (补虚) and Removing Excess (泻实) to restore balance and harmony to the body.
Step 3: Customised treatment at Oriental Remedies Group (ORG)
TCM takes a macroscopic approach to the treatment of diseases. In addition to the detailed questioning of sexual functions, we will also take into consideration your general health, lifestyle and diet for diagnosis and personalised treatment plan most beneficial to your sexual health.
TCM's holistic approach in assessing and treating the body constitution as a whole means, not only will you regain your sexual function and health, you will also see improvements in your general health.
Treatments to improve male sexual functions and health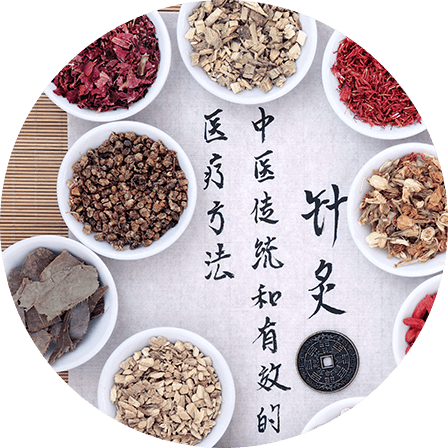 Our experienced and skillful physicians will assess your body condition through pulse taking, tongue diagnosis, an in-depth understanding of your lifestyle and daily habits amongst other factors to find out the root causes of the imbalances in your body.
For example, if the root cause is due to Liver Qi stagnation, physicians may prescribe ChaiHu, XiangFu and BaiShao to soothe the Liver and remove stagnation. If the issues are more related to Blood-stasis, physicians may use Chuanxiong, Honghua, Ji Xue Teng to Invigorate Blood. In the case of Phlegm-Dampness, TuFuLing, BiXie and CheQianZi are often prescribed to Clear Phlegm and Drain Dampness.
For patients with erectile dysfunction, ChenPi, RenShen, ChaiHu, HongHua, GouQiZi are common herbs that are prescribed to help increase erectile function. Modern research has shown that some of these herbs possess vasodilatory effects which can help with erection.
For patients with premature ejaculation, common herbs that physicians prescribe includes ShaYuanZi, LongGu, MuLi, QianShi. These four herbs are the main ingredients of JinSuoGuJing pill, which is a formula with a history of more than 300 years in the treatment of premature ejaculation.
With acupuncture, physicians administer very fine needles into specific points along the meridians to stimulate better flow of Qi and Blood, and correct the imbalances of various organs.
Acupuncture can be used to relax the body and calm the nerves. This is especially useful when the condition of sexual dysfunction involves a psychogenic (emotional/mental) cause. Commonly used acupoints include TaiChong Acupoint LV3, SanYinJiao Acupoint SP6, and TaiXi Acupoint KI3.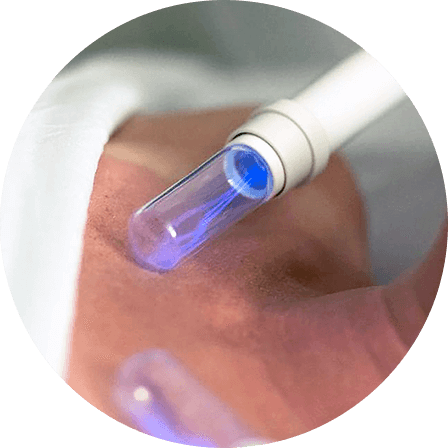 Electro-Lymphatic Therapy* (ELT) is a gentle and non-invasive treatment that helps stimulate the proper flow and drainage of the lymphatic system using an FDA registered device which helps to boost your overall health.
ELT can help improve Liver Qi stagnation and Phlegm-dampness syndrome by clearing stagnation and reducing inflammation/phlegm in the body especially in the lower limbs and lower abdomen – areas which are commonly plagued by pathogenic factors like dampness and cold. As ELT enhances the effectiveness of TCM therapies, complementing TCM therapies with ELT allows us to use lower herbal dosages of strong dampness-clearing herbs and speeds up the process of clearing dampness from the body. Only after pathogenic factors like dampness are cleared can we start using tonifying herbs to restore balance in the body. Hence, using ELT usually improves the treatment's efficacy and shortens the course of treatment.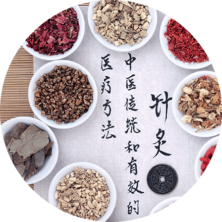 Strictly no alcohol consumption – alcohol is a depressant that can decrease sexual desire and make it difficult for a man to achieve erections or reach an orgasm. In fact, overconsumption of alcohol is a common cause of erectile dysfunction.
Quit smoking – nicotine from cigarettes constricts the peripheral vessels and limits blood flow into the organs. Over time, this can result in the loss of flexibility and elasticity of the vessels. This affects the blood flow in and out of the penis, thus impairing its normal functions.
Eat fresh foods at regular time intervals – it is good for general health and contains fewer preservatives compared to canned or preserved food.
Review your medications – certain drugs can affect erectile function and libido, so clarify with your doctor to ascertain that the medication you are on does not decrease your sexual functions.
Relax and stay calm – stress can affect our physiology and lowering your stress levels will help you achieve better blood flow in your body, thereby helping you achieve a stronger erection.
Your healing is the most important!
At Oriental Remedies Group, our physicians are trained in both Biomedical Science and TCM at Nanyang Technological University (Singapore) and China for a minimum of 5-8 years before being certified to practice in Singapore.
Senior Physician Lim has worked with numerous patients suffering from male sexual dysfunction in both Singapore and China. By combining Traditional Chinese Medicine therapies and expertise with modern integrative therapies, we strive to provide the best care possible in your journey with us.
If you or a loved one is suffering from male sexual dysfunction, we would like to help. Please contact us at +65 8742 2163 for a personalized consultation.
This article is written by Senior Physician Lim Jing Yang, Oriental Remedies Group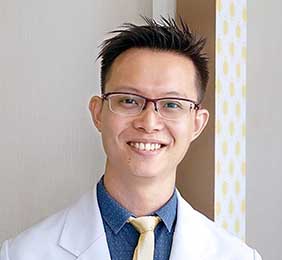 Note: All words in Italics refer to the TCM organ-system and not the anatomical organ referenced in western medicine.
Disclaimer:
The information on this page is for information and educational purposes only. Such medical information may relate to disease, injury, drugs and other treatments, medical devices and/or health products. Medical information does not amount to advice, and if advice is needed an appropriate professional help should be sought. The disclaimer asserts that no warranties or representations are given in respect of the medical information, and that the website operator should not be held liable if a user suffers any injury or loss after relying upon the medical information.
Electro-Lymphatic Therapy using Lymph-Drainage XP-II is intended for use only for general well-being purposes or to encourage or maintain a healthy lifestyle, and it is not intended to be used for any medical purposes (such as detection, diagnosis, monitoring, management or treatment of any medical condition or disease). Please consult a physician for any medical advice required.
Sources:
[1] https://pubmed.ncbi.nlm.nih.gov/26953829/
[2] https://www.jsm.jsexmed.org/article/S1743-6095(15)33847-9/fulltext
[3] https://pubmed.ncbi.nlm.nih.gov/18391556/